Sugar Detox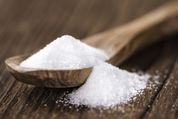 Flipping the calendar to January often means turning the page on old habits as well. As evidenced by the health club sales, supplement discounts, and weight loss promotionals abounding, many are motivated to make changes. Detoxification represents one important factor in making more permanent changes. While it supports a number of positive health habits, the word may conjure up images of bad side effects and extreme measures.
​Taking a moment to consider its elementary definition,
detoxification is the process of removing toxic substances or qualities
. While for some it may mean a more regimented plan of drinking juices and taking additional supplements for a period of days, it may also be, by definition, a removal of a substance. This month, River's Edge will be focusing on the removal of sugar.
So, what would it look like to remove the burden on your body from sugar for these next six weeks? In considering detoxification, it can still be basic to have big impact.
Let's review Sugar…an overabundance of sugar can be a cause for a condition called candida. Candida is yeast that is normally present in the gastrointestinal tract. Your gastrointestinal tract is made up of "good" bacteria and "bad" bacteria. They work synergistically with your intestinal cells when good and bad bacteria is out of balance. The inner ecology is out of balance and the harmonious ecology begins to breakdown. When your ecology is out of balance you can be prone to crave the following:
Sugar
Dairy
Breads
Fruit
Soft drinks
By decreasing the amount of 1 or all of the above, especially sugar, you will help facilitate the detox process.
While it may be difficult with our standard American sweet tooth, most of us know that some studies propose that the brain can react to sugar in an addictive manner. Dietary sugar has fructose and glucose. Unlike glucose that may be metabolized by most cells for energy, fructose is metabolized primarily in the liver. According to Harvard Heath Publishing, the breakdown of excess fructose in the liver results in more than just a buildup of fat.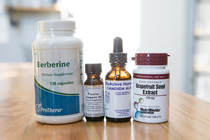 It also:
Elevates triglycerides
Increases harmful LDL (so-called bad cholesterol)
Promotes the buildup of fat around organs (visceral fat)
Increases blood pressure
Makes tissues insulin-resistant, a precursor to diabetes
Increases the production of free radicals, energetic compounds that can damage DNA and cells
https://www.health.harvard.edu/heart-health/abundance-of-fructose-not-good-for-the-liver-heart
So, what if your chosen detox this New Year was simply this one substance?
Omitting sugar from your diet will require a few precautions:
Consider if there is a certain time of day which you find yourself drawn to it (i.e. added to coffee in the morning). What will you put in place to help you at more difficult times (i.e a substitute like Stevia)?
Carefully read labels (i.e. bottled health food drinks may be laden with extra sugar).
Give yourself reasonable, attainable goals (i.e. note that our ability to truly form a habit takes a minimum of 21 days and increases from there depending on behavior and person, according to an article published in European Journal of Social Psychology and conducted by Phillippa Lally reporting "How are habits formed: Modelling habit formation in the real world").
Recognize the reality of side effects. There may be headaches, fatigue, or irritability. Be proactive (i.e. implement more mindfulness practices, increase daily water intake, try an Infrared Sauna session, one free in the month of January, $25 value).
Consider supporting supplements including Berberine by Prothera, Capsule Plus Grapefruit Seed Extract by NutriBiotic, Oregano Oil by Premier Research Laboratories, Candida ALB 30x by BioActive Homeopathic, Yeast Fungal Detox by Nature's Sunshine, and Agrisept-L by Nutri-diem. *See below for specific benefits.
Berberine has been shown to possess excellent anti-microbial activity against candida. It also works to support the immune system.
Grapefruit seed extract is effective in killing off yeast fungal pathogens. Grapefruit seed is also packed with vitamins and minerals, which are particularly important during and after the candida cleanse.
Oregano makes an excellent choice for candida because the candida yeast is less likely to develop a resistance to it.
Candida ALB 30X aids relief of gas and abdominal discomfort after eating and may ease the candida detoxification process.
Yeast Fungal Detox may serve as a more comprehensive supplement to address organ support and also create an unfriendly environment for excesses of yeast
and
fungus.
Agrisept-L works as a broad-spectrum agent in addressing candida as well as molds, influenza, and parasites.
Work closely with a health professional to assist you in safely implementing.
Note the above mentioned products are featured at 20% off for the month of January.
​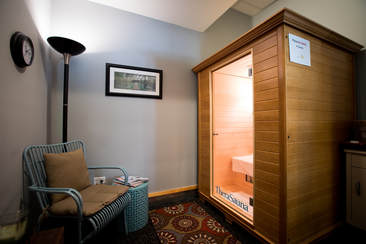 SAUNA for Detox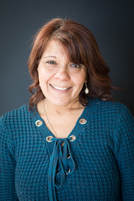 Additional detoxification therapies are available at River's Edge through the use of the Infrared Sauna, as well as mud-packing services. Click
here
to read more about benefits and packages.
Call to schedule One Free Infrared Sauna session for month of January!
May you be inspired to choose health and be blessed in this New Year, Katherine

​
​ANNOUNCING OUR NEW OFFICE MANAGER
Melody DiPalo joins the River's Edge team this winter. She brings with her a passion for herbs that began when her eldest child (of 10) was five years old and battling a persistent cough. Introduced to the herb Lobelia, which quickly healed him, she launched into a personal study of herbs, essential oils, bodywork, served as the Vitamins Department Manager at Fresh Thyme and completed an Integrative Institute of Nutrition certification as a Health Coach, as well as current pursuit of Life Coach certification. With twenty-six years' experience, she looks forward to managing the River's Edge office. Driven by a desire to help others and offer counsel, she looks forward to what she will learn and how she may serve.