"For where your treasure is, there your heart will be also." Matthew 6:21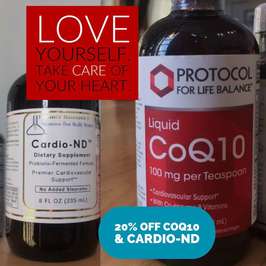 Our attention should be piqued when noting that one person dies every 38 seconds from related heart issues (
1
). Therefore intentional decisions we make each day may add up to heart disease prevention and heart health.
Here are four small action steps to add to your week and greatly impact the overall health of your heart:
Simple movement: Understand and picture the heart as a muscle; be aware of the heart's need for exercise. Exercise does not have to be complicated. Consider swimming in open lanes (note, Carmel High School and the Monon Center). Look for any styles of yoga that elevate the heart during the session, which also doubles for stress reduction. Or keep it simple by pairing extended, brisk walks with an accountability partner.
Small diet modification: The latest research reports are out, and what we have suspected for many years is confirmed that saturated fat is not the deadly cause of many heart related diseases. No, it is what we have suspected—SUGAR! Making one shift in your diet to lower or remove sugar will make the greatest impact on your health (2).
*According to the Journal of the American Medical Association (JAMA): Those who consumed 17-25% kcal from added sugar had a 38% higher risk of dying from cardiovascular disease compared to those who only consumed 8%. The key is Modification and Moderation.
Self-Love: Having positive self-esteem has been shown to correlate with stronger health (3). Consider how loving others as yourself may extend this positive impact.
Increased sleep: A 2011 study by the American Heart Association concluded that poor sleep quality is linked to heart disease. Individual's sleep needs vary but 6-8 hours is the average (4).
The beauty of taking these steps to increase heart health is that they too improve a myriad of health concerns. If you wish to continue to support heart health in particular, we are offering 20% off this month on Premier Research Laboratories Cardio ND (
a natural supplement for cardiovascular support that uses a probiotic-derived formula
), as well as Coenzyme Q10, (which is naturally found in our cells and our bodies use it to promote cell growth, energy, as well as acting as an antioxidant).
May your hearts be full of joy this month and your bodies increasing in health and stamina!
​Katherine
​