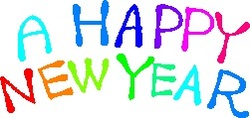 Welcome to the New Year with a renewed commitment to maintaining a healthier you!
As each new year resolution has come and gone (in previous years) we tend to become weary of even considering launching into a list for 2013. We fear failure, we fear being reminded of the previous list, we fear being stuck, so we avoid the potential for change. But don't give up...your renewed commitment is not that far away!!
A few reminders for a"Re-Newed" Year!
Change your list from "I shoulds" (a very negative statement), to "I can", i.e. "I can take my supplement at least once a day."

Keep the focus of the commitment on you—not what others (society, spouse, friends) think you should do. Ask yourself what do you truly need to do to make the changes to be a healthier you.

Consider what you value most that suffers from your current choices and put them in order of importance...health, time & children, spouse, spiritual life, clear mind, energy, etc.

Let this be a year of transition. And remember your renewed commitment to health is not a pass or fail situation. It evolves, it grows it wanes, it transitions.

We often ask for change, but don't know what we will face when we get there. Reflect and ask yourself, "Do I fear change and what will I miss out on if I do make these changes?"

You have the potential to wrap up all those old forgotten resolutions. Set them before yourself and ask ...which ones do I know this is the year I will renew this commitment to myself. Maybe it's no longer comparing yourself to others, maintaining an exercise regimen, stopping a bad habit, taking that one food choice out of your daily/weekly menu, or adding a favorite fruit or vegetable to your daily intake. Remember, each year builds upon the next and it's not a pass or fail thing...it's a renewal of commitment and a year of transformation!