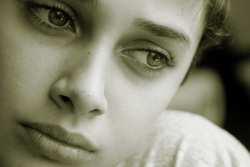 Hamilton County is one of the most affluent counties in Indiana (and the country), however, with more households facing job layoffs, drained savings accounts, and rising utility costs, poverty has increased to 67% in Hamilton County this year. Many residents are struggling to keep food in their pantries and many are in need of services from food pantries for the very first time this holiday season. They are depending on the local pantries here in our county.
Food pantries are desperate for food due to the huge increase in the number of middle class families in need. It is vitally important, especially during these economic times, that we support the food pantries in our community. The food pantries in suburban and rural areas are often overlooked when donating to the hungry in "our" community. We tend to only think of the large pantries and shelters in downtown Indianapolis.
Last year, during our December food drive, we were able to supply 4 families affiliated with Rivers Edge a month supply of food and cash (a few families requested their discount to be given as cash flow to one of the families we are serving or the food pantry we donated to) the rest of the food was then given to Third Phase.
For donations for our Food Drive through January we are giving a 5 Percent Discount off your appointment. Third Phase
is a local Noblesville non-profit organization. They help hungry families with food, household supplies, and emergency shelter. They also offer a second-hand store with clothes for all ages, selling them for next to nothing. Women and children who have no other place to go can find shelter in this historic home in Noblesville, Indiana. Third Phase is also a Red Cross emergency shelter as well as being a distribution center for a local food bank. To find out more about Third Phase you can visit their website at
www.thirdphase.org
or call them at 317.773.5100.