Holistic Health Consultation
The Holistic Health consultation is a holistic approach to rebalancing and maintaining health, educating and coaching individuals about the benefits of sound nutrition and a healthy lifestyle to encourage the body to achieve optimal health. Our goal is to assist in identifying root causes and effecting nutritional balances in a wide range of health disorders. We are trained in nutrition and complimentary therapies such as nutrition, children's nutrition, irodology, herbology, QRA- kinesiology testing, body systems, body work, vitamin/mineral therapy, homeopathics, essential oils, Bach Flower Remedies, reflexology...


Quantum Reflex Analysis- QRA Testing
Our practitioners use Quantum Reflex Analysis which is a whole body testing developed by Dr. Robert Marshall PhD of Premier Research Laboratories; a cutting edge kinesiology system that draws upon Ayurvedic Medicine and state of the art biochemical nutrition, providing tools that fully assess both internal and external imbalances in the biofield of the body. QRA provides a powerful and effective footprint to re-mediate and balance the energetic environment around the body.


CranioSacral Fascial Therapy (Brain Therapy)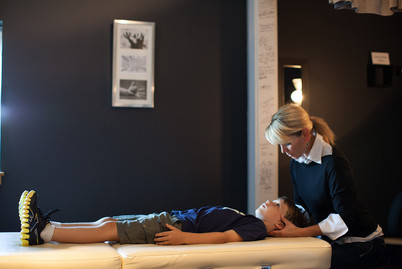 Brain therapy joins CranioSacral therapy with TMJ-dental and fascial techniques to allow the brain to move in its natural inherent motion. It is effective in a wide range of issues, some of which include:

· Migraine Headaches

· Chronic neck and back pain

· Chronic fatigue/Fibromyalgia

· TMJ

· Emotional Difficulties including but not limited to: Autism
Spectrum/Asperger's Syndrome; Issues of Bonding &
Attachment; Generalized Anxiety; Social Insecurities

---
Iridology
The study of the eye, from markings or signs in the iris, can determine reflex conditions of various organs and systems of the body. These markings can represent the integrity of the body; its constitutional strength, areas of congestion or toxic accumulations and inherent strengths and weaknesses.



Infrared Health Sauna Therapy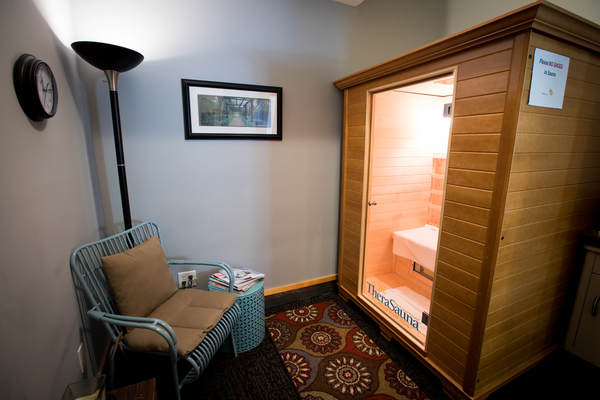 Dry infrared heat stimulates the healing process to cells and tissue in the body by:

· Dialating blood vessels and capillaries to provide increased flow of rich oxygenated blood to muscles and joints

· Reducing muscle spasms and promoting healing of injured and sore muscle fibers

· Improving flow of the lymph system to reduce swelling and inflammation

· Stimulating cellular and enzyme activity

· Promoting the adhesion and osmosis of water molecules across the cellular membrane


---
Ear Candling
An alternative/holistic method for aiding in the removal of impacted ear wax; this technique has been around for centuries. Ear candling involves a lighted hollow cone of paraffin or beeswax, which is used to remove ear wax.


Body Work
Light touch technique to relax and re-polarize the whole body... energy work


Mud Packing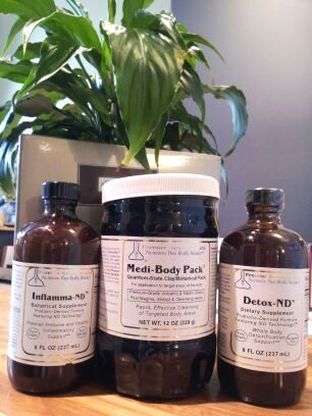 Therapeutic-Grade Clay and Ionized Mineral Packs are applied externally to selected body areas to detoxify, increase circulation, boost immunity, ease muscle tension and rejuvenate the cells.

· Toxin Release: heavy
metals, dioxin, petrochemicals, etc.

· Release of pain:
frozen shoulder, foot neuralgia, hip problems

· Scar Therapy: surgery
scars or injuries

· Organ/Gland Detox:
apply externally over organ/gland areas


---
Emotional Healing Prayer
The use of Scripture-based prayers used in solitude and/or with another person that may assist us in ushering in spiritual, emotional or physical healing. In 2010 a study of "proximal intercessory prayer" for healing was released by an Associate Professor in the Department of Religious Studies at Indiana University, Candy Gunther Brown, titled "Study of the Therapeutic Effects of Proximal Intercessory Prayer (STEPP) on Auditory and Visual Impairments in Rural Mozambique." This study, "measured surprising improvements in vision and hearing in economically disadvantaged areas of this population in Mozambique..." The study focused on hearing and vision because it is possible to measure them with hearing machines and vision charts both before and after the healing prayer sessions. Subjects exhibited improved hearing and vision that was statistically significant following the healing prayer sessions.
For further investigation of this full study refer to the September 2010 issue of Southern Medical Journal or find it online at the following link:
http://newsinfo.iu.edu/news/page/normal/14990.html
Stephanie
visited the Iris Ministries in Mozambique and participated in the healing prayer sessions in 1999, witnessing for herself the validity and power behind healing prayer!

​Families-Children Advocacy & Biblical Counsel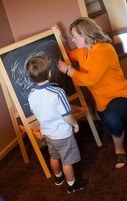 Sessions with a Christian trained Bachelor & Master's Level (Licensed) Counselor(s) who aim to influence the preservation of families in a biblical model of family and child rearing. Offering both traditional counseling and/or advocacy which could include, but is not limited to, sessions with parents and/or their children to discuss parenting styles, assisting in creating family covenants, thinking through guardianships and aiding in marital disagreements in line with biblical principles.





---