We Carefully Research and Select All Products Before We Recommend Them to Our Clients Ensuring that These Products Fall Into Our "Selected Circle of Confidence"- Clinically Tested and are Free of Contaminants & Toxic Excipients!
Read below about our Top 6 Companies. In addition, we carry a number of other top quality brands.


Premier Research Labs- "Nutrition that Really Works"
®

Premier Research Labs is known internationally as the pre-eminent manufacturer of excipient-free, premier quality nutraceutical formulations, super food concentrates and the world's first producer of cellular resonance products that are capable of restoring quantum coherence to the body's inherent biofield.


---
Metagenics- Genetic Potential Through Nutrition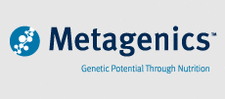 Improving lives is at the center of everything we do. That's why we're dedicated to helping doctors and health care professionals worldwide offer safer, effective, and more natural approaches. Including nutritional supplements to improve health and medical foods and lifestyle medicine programs to manage specific chronic illnesses. So that patients everywhere can experience a better quality of life.


---
Ortho Molecular- Efficacy the Power of "e"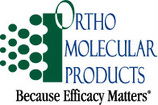 Our lifelong commitment to efficacy influences every effort we make to formulate efficacious nutritional solutions for use by health care providers nationwide. We are the very best at using research-based formulation and uncompromising raw materials to develop efficacious supplements intended to help get patients better, faster.

This is efficacy. This is the power of e


---
Thorne- Pure Ingredients, Trusted Results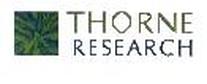 Thorne is one of the few dietary supplement manufacturers to maintain a state of the art testing laboratory in house. We believe this is an integral component to providing superior product quality and purity as it allows us to keep extreme and constant control of our entire manufacturing process.
---
Marco Pharma International

Supplier of the finest products in Biological Medicine, Homeopathics, and Herbal Supplements. We are committed to ensuring the protection, preservation, and appropriate dissemination of these invaluable treatment modalities, now and for future generations.

MPI specializes in drainage therapy and remedies such as Lymphonest, Hepatica, Cholonest, Aesculus, Absinthium, Cerebero PTC, Solidago, Marcozyme, etc. as well as ionized and trace elements such as Zinc, Iodine, Magnesium, Potassium, Chromium and more...


---
Natures Sunshine- herbal pioneers

Natures Sunshine was the first company to encapsulate herbs, back in 1972. Our commitment to offering only the finest-quality herbal supplements has never wavered. We're still adamant about offering only the best wholesale vitamin supplements to our customers worldwide.
---