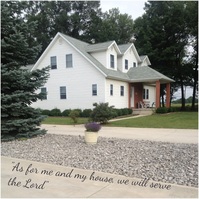 Solomon quietly passed while resting at his home on Monday August 5, 2013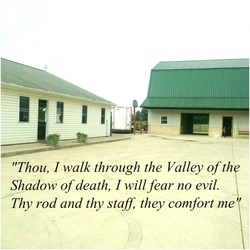 I first met Solomon while in college, as a dietetic student I was deeply curious by what he was teaching regarding nutrition and the role it played in our health. On that first time of meeting Solomon, we loaded up a car load of all the "deeply devout" believers of Solomon and "his gift" and headed south for Madison, Indiana, where he then resided. As we traveled down the road and people shared their stories of Solomon, I became more and more skeptical the closer we got to Madison.

Upon arrival at Solomon, after a long drive down, my first experience was that famous "Outhouse!" Everyone remember... ;D Through my initial skepticism, I will always remember the impact of peace I felt while sitting in his waiting area; my mind had been racing with the skepticism, but my spirit suddenly found a peace like I had never experienced. A confusion set in, "if this is all wrong and this Amish man is leading people to 'destruction of health'- then why do I feel such a peace waiting on him?"

The door to his room opened and my group piled in... it was my turn! Solomon lit up, happy to see them all and talked crops, weather, politics, stock market and even world events. So again, I think to myself, "wait, if this Amish man has no television, radio, car or even indoor plumbing, how is he so educated about economics, politics and world events?" I was now, even more perplexed when all were in a state of laughter and light-heartedness, after all one of the women with us is seeing Solomon for treatment of inoperable brain tumor. So AGAIN, I thought to myself, "wait this women with a brain tumor is a nurse, educated, doesn't she know that herbs and nutrition will not cure a brain tumor?" I was more confused than ever!! (Side Note- 20+ years later, she's alive and well, no brain tumor).

As my turn approached, I sat in front of Solomon in the designated chair and that peace I felt upon walking into his waiting room greatly intensified in his presence. I didn't know what to say, I had no words.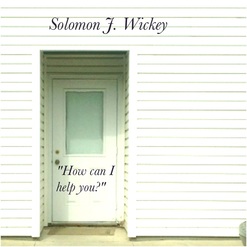 And then he spoke those infamous words, "How can I help you?" I stated, "I have extreme fatigue." He looked in my eyes, pushed on my arm and told me I had low iron. He then handed me a little piece of paper with B6 written on it, my mind races but too scattered to speak... and I recall, I just had my hemoglobin and hematocrit checked and both were "within normal limits." "Hmmm," I think, "he must not know what he's talking about yet he is healing this other woman of a brain tumor and misses the mark on why I'm fatigued... questions were swirling! Little did my educated brain know in that moment; but my Ferritin levels were never checked- Ferritin is the body's major iron storage protein and lab values range from 10-200 mcg/L, with 150+ an ideal range. Mine registered after that day at a 3... HE was the educated one and I, in that moment became the uneducated one!

I still never became an instant believer right away; but we continued to make that carload trip 4x's a year for a few years. At some point I asked permission, was graciously given it, and began taking notes during these meetings with Solomon. My notes began to carry a theme, "eat eggs, eat butter and drink whole milk..." This is the 90's, I thought, "doesn't this Amish man know that those are all high in cholesterol and saturated fat and you run a much greater risk of developing cardiovascular disease by even touching an egg yolk?!?!" I wondered why he wasn't telling them about the "healthy choice" of Fat Free Foods, Margarine, Egg Substitutes and the like? I concluded, "he must not know as much about nutrition as he does about herbs." I had a lot to learn... I still had not become "uneducated"!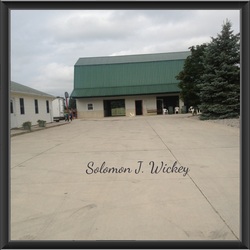 My final surrender of complete belief in Solomon's gift and my own surrender of faith- that their are people that God has given a "True Gift of Healing" came in the summer of 1995...

In the summer of 1995 I had just completed a half marathon and was having severe foot pain, leading me to the MedCheck. I arrived at the MedCheck and had my blood pressure checked, the nurse then immediately got the doctor. My blood pressure was 208/110, I told them "wait, I was here for my foot." They immediately sent me to the Emergency Room at the affiliated hospital I was currently employed with. Hours in the ER, several tests later and no findings, the next months were a series of labs, tests, scans, monitors and still nothing. There was no reason a young person my age, a "healthy eater" and a runner should have dangerously High Blood Pressure and yet, it seemed as if I had no options other than to take the medications prescribed or suffer the debilitating risk of heart failure.

It wasn't too much longer into that year that I found myself again in front of the Amish Man, Solomon. I sat before him and he asked "what can I do for you?" I told him of the dangerously high blood pressure and he stated, "Oh yea, well let's take it then." It was 180/112 and he stated with a smile, "that's too high," as I said in response, "I KNOW!" He then said, "Well, let's fix it," and I thought what sweet words to hear. He took his magnifying glass to my eyes, looked in them, touched my head for what seemed about 15 seconds and then grinned and stated, "finished!" On re-check of my blood pressure it was 128/84 and I thought to myself, "what do you mean finished, I just had months worth of test to no avail and he looks in my eyes, touches me and says, 'finished' and my blood pressure's near normal now. Solomon must have noted my dumbfounded look and then began to explain to me his understanding. To this day I have never experienced any issues with my blood pressure and that was 20 years ago... I became a believer in Solomon's Touch that day and will always be one! That moment, just like that very first trip to Madison, Indiana changed my life, I wanted to not only experience the great peace with which Solomon lived and gave to others; but I also felt a great calling to love people at the depth he loved and to help others in this same way!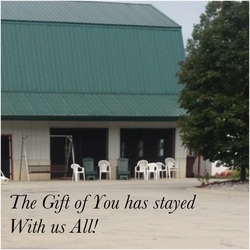 I had received my calling! I wrote a letter to Solomon asking permission to study under him, bought some long skirts, and was on my way to Madison! I spent hours at Solomons in observation and lengthy note taking. Pages and pages filled notebook after notebook. Many times there were moments you just could not document. They were the "unspoken" of Solomon. The way he would look out the window and say "Oh Yeah!" He heard, he knew. When know one else in the room could "hear," Solomon could hear wisdom. I still utilize these valuable notes today. The excitement of this calling in my life lead to 3 years of weekly traveling 2 days a week to Madison to study with Solomon. I wouldn't trade any of those miles! I am beyond grateful for all of the years under Solomon's tutelage. His kindness and desire to share his gift to this world, but also all the time he spent believing in me and my gifting, that I had not yet developed believing in myself! He knew a true gift was to be given away and shared.

My enthusiasm was not shared by my profession/co-workers (they mocked me), fellow believers (they called me a witch and called this study witchcraft) and my family thought I was nuts...

From all the above I have learned to utilize wisdom in sharing about my time with Solomon and the giftings I currently utilize in my work with my clients. As much ridicule as I received then and at times still do, I am reminded of how much Solomon himself had to endure all these years of serving people, teaching me that when we truly surrender our lives and work to our Lord and Savior it will not always, nor will we, be received, popular or accepted. I have had to learn and truly understand that The Cross DOES cost something...

This Blog is not intended to slam the education system, the medical system or fellow followers of Jesus; but a journey of surrender and understanding the depth of living out a calling and the cost to each of us! I have learned the balance of medicine and pharmacology with the balance of natural and alternative health care. I have learned the balance of letting education and knowledge lead me and when to let wisdom and the Holy Spirit lead me.

I am thankful for my higher education but I am most Thankful for the gift of my years with Solomon and the gift of that first "carload." This world has lost a profoundly gifted healer in Solomon Wickey... Thank you Solomon for surrendering your life, you lead the way for millions to be healed and ushered in healing for thousands more by your gift!

Anna Mae and I, at his viewing, were able to share about Solomon's journey and the surrender of his life and the gift it was to so many. As we parted with one last tight squeeze of one another's hands, she said, "He's at great Peace."